Things To Do
Activities in Denver and the surrounding area
The Mile High City
Looking for what to do in Denver?
Denver — The Mile High City — is where urban sophistication meets outdoor adventure. Colorado's capital city shines for visitors with a love of nature and easy access to Rocky Mountain wonders as well as those looking for world-class cultural attractions, craft beer, culinary innovation, and a fresh music and events scene year-round. Getting to and around the city is easy, with an airport rail line, access to excellent public transit and walkable neighborhoods ripe for exploring. 
Adventures
The Denver offers quick, easy access to the Rocky Mountains, with plenty of outdoor recreation thrills for the whole family.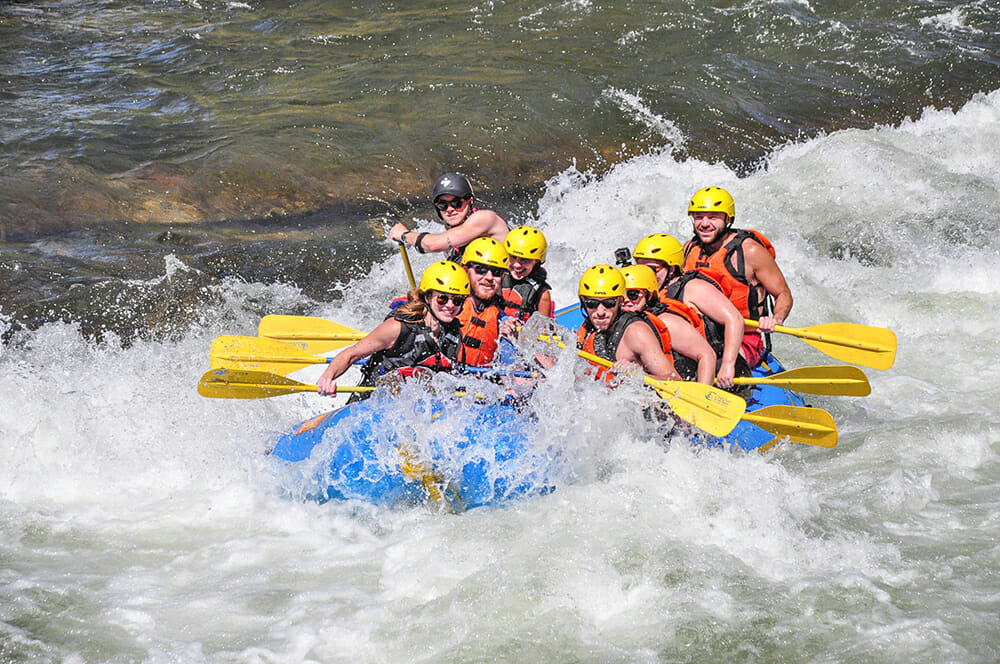 More Info
Clear Creek offers mile after mile of whitewater rafting excitment. As a steep, narrow, technical river it is both challenging and fun. The river is nestled in a historic mining valley surrounded by  beautiful Colorado scenery. You may even spot muskrat, beaver, deer, bighorn sheep, or even an occasional bear or mountain lion!
Here are just a couple of the rafting companies who provide rafting trips:
Red Rocks Park and Amphitheatre
More Info
With flawless acoustics 70 million years in the making, Red Rocks Park & Amphitheatre is a naturally formed, world-famous outdoor venue just fifteen miles west of Denver. In addition to its blockbuster summer concert series, Red Rocks is open year-round, featuring the Red Rocks Performers Hall of Fame and the Trading Post Loop Hiking Trail, a 1.4-mile adventure through spectacular rock formations, valleys and a natural meadow. 
More Info
There are more than 20 hikes about a 30 minute drive from Denver. Take a look at this handy list put together by Day Hikes Near Denver.
More Info
Chatfield State Park is nestled next to the foothills southwest of Denver.​​​​ Visit the park to enjoy boating in the lake, hiking and biking on a scenic trail, horse riding and more.
Shopping & Dining
The Mile High City's offers a range of shopping from cute indie stores to antique boutiques to Western shops and everything in between. And Denver has a thriving local culinary scene, offering everything from farm-to-table bistros to classic steakhouses to historic Denver restaurants. You won't want to miss the many craft breweries and distilleries.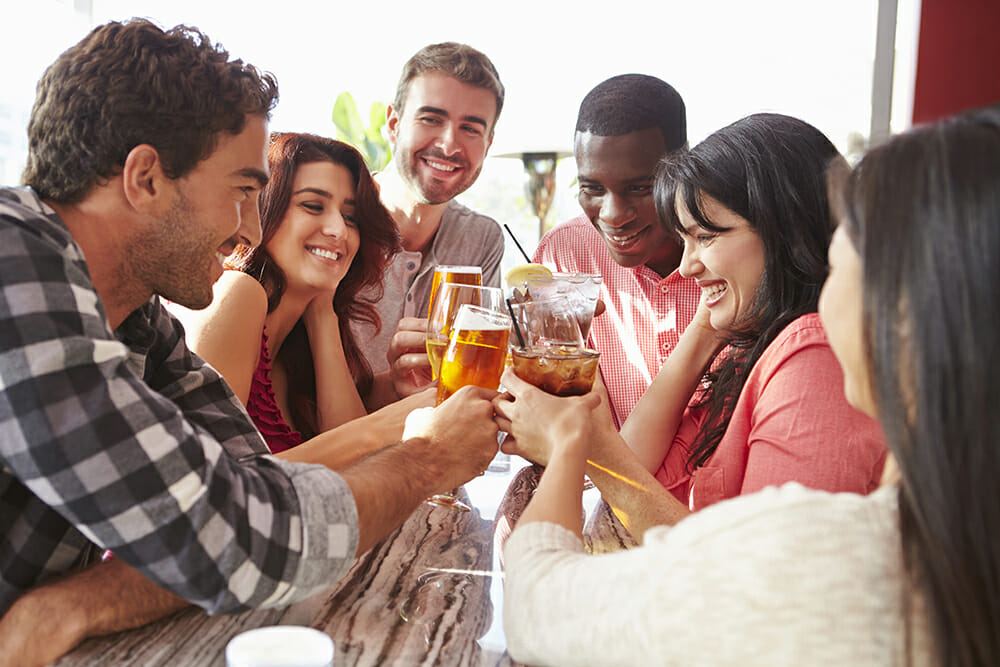 More Info
Built in 1982, the 16th Street Mall is a 1.25-mile long, tree-lined, pedestrian promenade that runs through the center of Downtown Denver and is lined with outdoor cafes, renovated historic office buildings, sparkling glass-walled skyscrapers, shops, restaurants and retail stores. Numerous fountains and plazas offer a variety of daily special events and entertainers.
More Info
From world-renowned luxury brands to one-of-a-kind local boutiques, Cherry Creek is Denver's fashion and dining destination.
Larimer Street/ Larimer Square
More Info
Larimer Square is Denver's historic shopping and dining district. Victorian buildings house specialty boutiques, chef-driven restaurants and lively bars all under their signature canopy of lights.
More Info
With Denver Brewery Tours, get behind-the-scenes looks at Denver's thriving beer scene, including the largest single-site brewery in the world, as well as specialty microbreweries. 
More Info
Colorado boasts one of the largest and most vibrant distilling communities in the country. Visit one, or 51, of these craft distilleries along the Colorado Spirits Trail!
Family/Kids Zone
Denver offers a wide variety of  affordable family-friendly attractions and activities that can be enjoyed all year long.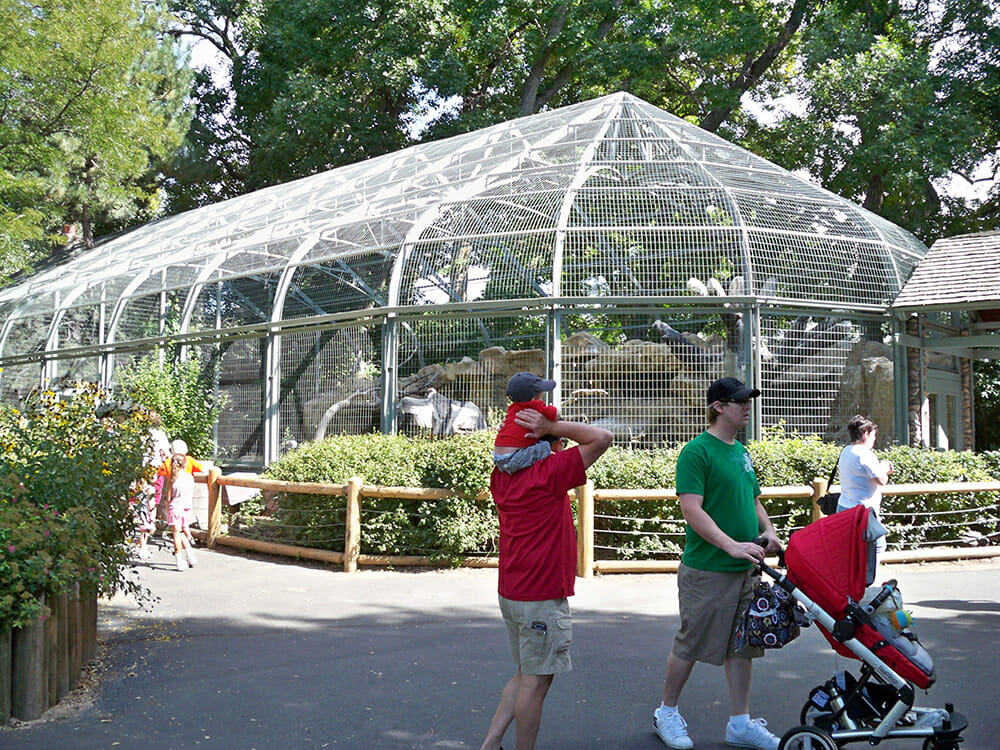 More Info
Every summer, thousands of Colorado residents flock to Water World, looking to beat the heat, relax in the park's beautifully landscaped 64 acres – and ride some serious water slides.
The Zoomerang is a gargantuan half pipe water slide almost four stories high. You'll climb into a single-, double- or triple-person inner tube, take a deep breath and plunge over the edge for a free-falling sensation.
One of the most popular aquatic attractions is the aptly named Screamin' Mimi, where riders zoom down a 50-foot track at 30 mph and then glide gracefully across the splash down pool.
More Info
Named for Denver's famed beer, Coors Field in Denver's LoDo district is home to Major League Baseball's Colorado Rockies. The stadium occupies a whopping 76 acres and has the capacity for more than 50,000 people. Of course, the main reason to come to Coors Field is to catch a game, but there's more to this stadium than a diamond. Whether you're traveling with children or alone, be sure to spend some time at the Interactive Area, where you can test your skills in the video batting cages and the Speed Pitch area. And if you've left the kids at home, take the opportunity to sample some of Denver's local brews on the Rooftop, a 38,000-square-foot platform with fantastic views of the field and downtown Denver. If the weather isn't cooperating, pay a visit to the on-site SandLot brewery instead.
More Info
At the eastern edge of City Park sits the Denver Zoo, where education comes alive. More than 3,000 animals await at Denver's most popular cultural attraction. See elephants swim, watch orangutans swing and hear lions roar while enjoying up-close animal experiences that provide moving connections to wildlife. For an extra thrill, take a ride on the Conservation Carousel or aboard the Denver Zoo Railroad
Children's Museum of Denver at Marsico
More Info
At the Children's Museum of Denver at Marsico Campus, they believe in kid-powered learning. Their one-of-a-kind exhibits open doors for young minds to create, discover and explore — on their own terms. Whether painting or sculpting, pretending to be a foraging squirrel, climbing to the top of the 3 ½-story "mountain" or making 8-foot-tall bubbles, an adventure is ready for you. On the first Tuesday of every month, families can play for free from 4 to 8 p. m. Make sure to visit the new Adventure Forest: a 500-foot-long outdoor aerial adventure course and immersive art installation. 
Wings Over the Rockies Air & Space Museum
More Info
Wings Over the Rockies Air & Space Museum is Colorado's Official Air & Space Museum. Housed at the former Lowry Air Force Base in Denver, the museum is dedicated to educating and inspiring all people about aviation and space endeavors of the past, present and future. Visitors will find more than 50 aircraft on display, thrilling flight simulator experiences and an enrichment program dedicated to the expansion of aerospace education in Colorado.
More Info
Denver Skatepark offers 60,000 square feet of skateable, concrete terrain. The park challenges boarders, bladers, and bikers of all levels (bring your own gear – no rentals available.)
Cool Things to Do
Discover unique and unforgettable attractions.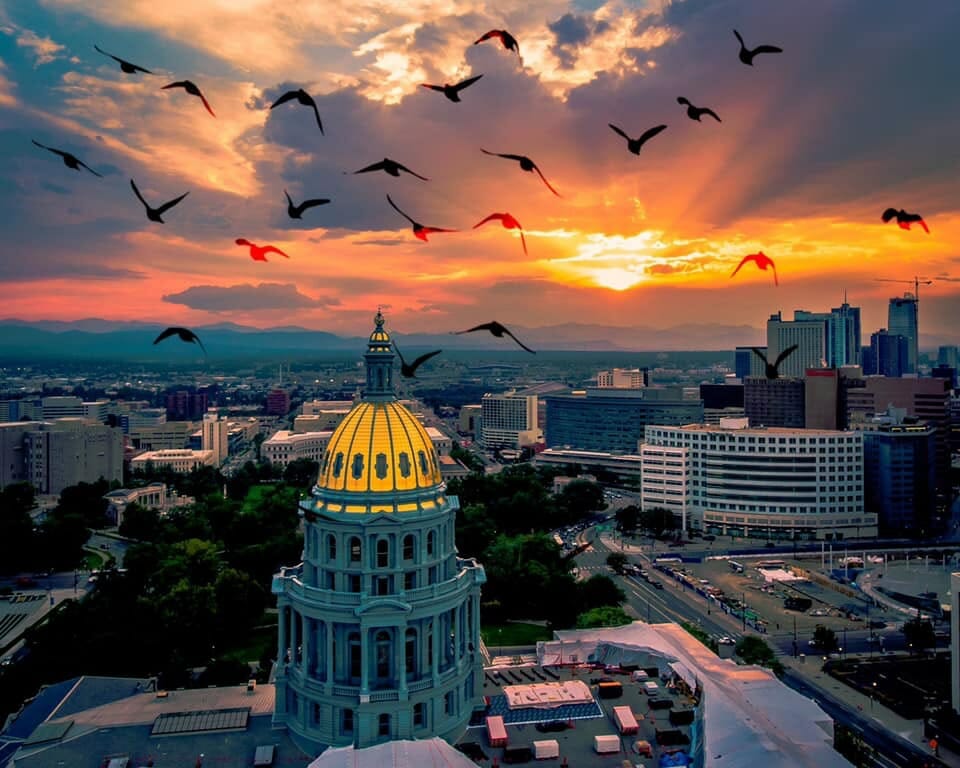 US Mint/The Money Museum at the Federal Reserve
More Info
Learn how to make money! The U.S. Mint can produce more than 50 million coins a day, each one stamped with a little "D" for Denver. Free guided tours show every step in the process of turning a dull, blank, metal slug into shiny pocket change. Same-day tickets are available starting at 7 a.m.; no advance reservations. 
More Info
Stand exactly 5,280 feet above sea level (one mile high!) on the west steps of the Colorado State Capitol, then climb to the rotunda for a panorama of snowcapped peaks. It is against state law to block the view of the 200 named mountains visible from the dome. Free tours are available on weekdays. 
More Info
Denver's historic Daniels & Fisher Tower was built in 1911 as the focal point for the Daniels & Fisher Department Store, it endures as one of the most recognized icons of the city. The views of the city and surrounding mountains from the 20th floor Observation Deck are breathtaking.
National Western Stock Show
More Info
Held every January for 16 days, the National Western Stock Show, is the premier livestock, rodeo, and horse show in the nation, and is one of Colorado's preeminent tourist destinations. The show hosts one of the world's richest regular season professional rodeos, one of the country's largest horse shows and Colorado's largest western trade show, attracting attendance numbers over 650,000 visitors each year.
Arts & Culture
Explore the thriving Denver arts and culture scene, from world-class museums to unique art districts.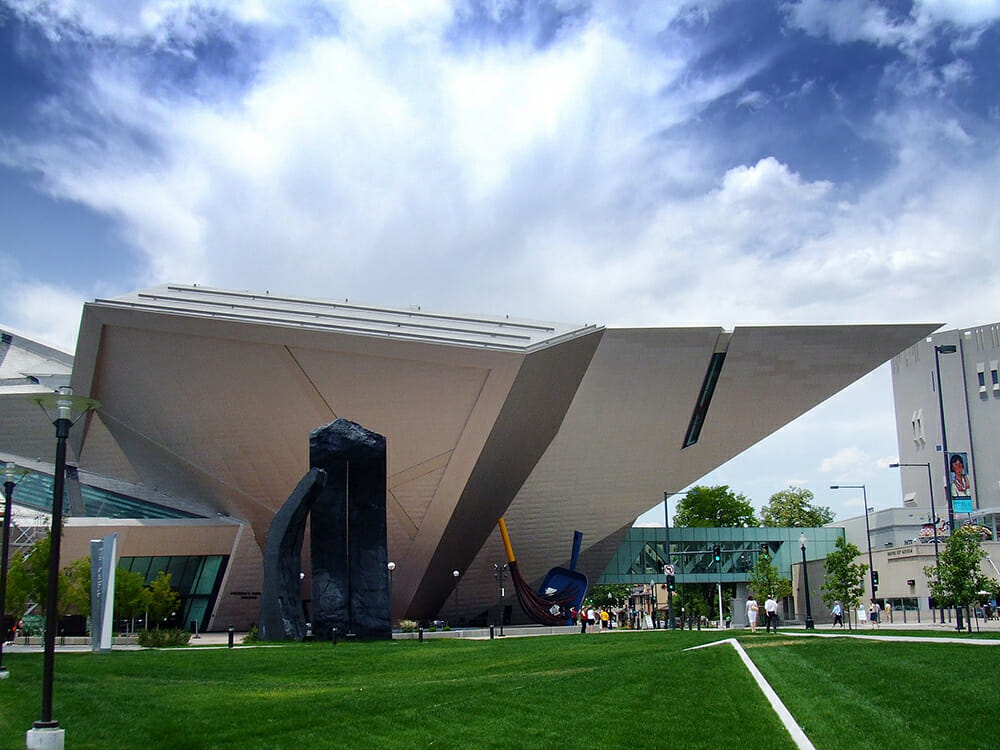 More Info
Denver Art Museum is made up of two architecturally stunning buildings – one a fortress-like structure from Italian architect Gio Ponti, the other, a structure that resembles a titanium crystal with peaks and shards designed by Daniel Libeskind. Inside, find the world's greatest collection of Native American art and 68,000 other art objects, including works from European masters, Old West classics and phenomenal traveling exhibits.
More Info
Denver Botanic Gardens is one of the top five botanic gardens in the nation. They offer lifelong learning opportunities and research to preserve Colorado's precious natural resources.
More Info
The Downtown Aquarium mixes family fun, upscale casual dining and spectacular marine life in Denver. Explore the Aquarium Adventure Exhibit with more than one million gallons of extraordinary exhibits. Dine in the Aquarium Restaurant seated around a 150,000-gallon aquarium while you feast on a variety of delicious selections.
Museum of Contemporary Art
More Info
As Denver's first institution devoted entirely to contemporary art, MCA DENVER offers art that inspires and challenges all audiences.
More Info
Your content goes here. Edit or remove this text inline or in the module Content settings. You can also style every aspect of this content in the module Design settings and even apply custom CSS to this text in the module Advanced settings.
American Museum of Western Art
More Info
The American Museum of Western Art features three floors of galleries with a range of styles and subject matter, from the historic to the contemporary. Step back into the American West with art featuring cowboys and Western landscapes and more.
More Info
Colorado Ballet is celebrating nearly 60 years of presenting world-class classical ballet and innovative dance in Denver. Colorado Ballet's 31 professional Company dancers and 21 Studio Company dancers present more than 50 classical and contemporary ballet performances every year. 
Check our calendar for availability.
$190-$385 average per night